THE NEW 31 DAY FASHION BLOGGER CHALLENGE!
'Inspired by your style icon' is today's blog topic. I am inspired by a whole range of fashionable women, from the classics to modern beauties.
Grace Kelly epitomises femininity. She was always so elegant and, dare I say it, graceful.
Anne has a stunning figure but I much prefer her with longer hair like the photo's above.
Always cute but smoldering at the same time.
And the most talked about fashion icon of today.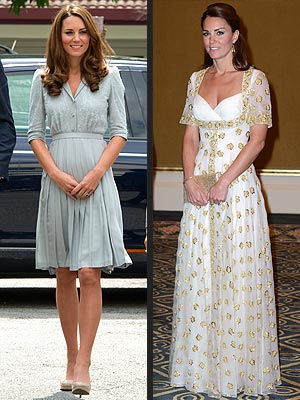 Kate Middleton.
I think I prefer my fashion to always be feminine. I prefer classics over too edgy. But I don't like to be defined by what I wear. Sometimes I want to wear a shift dress echoing the 60's and other days I want to wear a floral dress with a full skirt. Them I might wear my jeans with a t-shirt or shorts with a collared shirt.
I used to be fairly boring with my outfits but around 4 years ago I started mixing it up a whole lot more and I am still working on it. I am still trying to be brighter and funner with what I wear. A lady at work has challenge me to be colourful at work this Friday for the Free Dress Day, as I still wear a lot of black to work. We will see how I go. Maybe I might need to pull out the stockings with roses on them.
Well until next time.
Love, love Elle.